C.G. Nursing Services, LLC
At C. G. Nursing Services, we are offering the most extensive Certified Nurse's Aide Program in the Farmington Valley.  The curriculum is approved by the Department of Health and the Office of Higher Education.
Our hands-on approach in the classroom accommodates small classes with teachers that maintain, an extensive background in nursing education and clinical experience.
Students will be provided with opportunities to share links and resources in the field via mentoring and lesson study which will shape their learning experiences and deliver success in the program.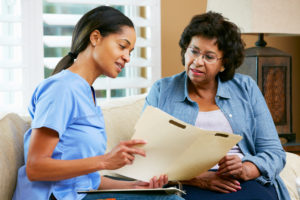 All applicants must:
• have a high school diploma or equivalent
• Be at least 17 years of age
• Have no criminal record
• Pass aptitude examination
Applicants should be prepared to discuss their career goals, relevant experience, and education background during the admission interview. The application process includes completion of medical forms, background investigation, criminal background, credit history, social security verification, motor vehicle record, previous employment and successful passing of a drug test.